Frequently Asked Questions
Need help? Check out these FAQ for immediate answers to the most common problems associated with downloading, logging in and printing.
There are a number of ways to download your purchase (applies to both free and paid pattern downloads from the store):
Download immediately after purchase. Watch out for the DOWNLOAD HERE link just after you've paid. (Best way to get the pattern)
If you miss downloading when you bought the pattern, you'll get an email receipt. That receipt includes a DOWNLOAD HERE link. Click the link in the email to download. (Look in your spam if you don't find the receipt)
No longer have the email? You can access your account at any time to find download links. Go to MY ACCOUNT (you will need to log in if you aren't already) and then to DOWNLOADS.
I have a full step by step article with screen shots that descibe each of these three methods so you can't go wrong. Check out the help file here – HOW TO DOWNLOAD A DIGITAL SEWING PATTERN
When you make your first purchase from Sew Simple Bags, you are sent a confirmation of your login details which includes the email address you used, and a randomly generated strong password. You can save this email for later. (It may have gone to your spam/junk/promotions folder so check there first.)
If you have forgotten your password or you are having trouble logging in, the easiest way is to use the 'forgotten password reminder'. Go to the account page here. If you aren't already logged in, you'll be asked to do so. Use the LOST YOUR PASSWORD link on the login page to reset it. Enter your email to reset your password. The password reset email MAY go to your spam or junk folder. Once logged in you can go to your account and change the password to one of your choice.
You can change your password as one of the options on the MY ACCOUNT page. Look for where it says 'password change' under your email address.
This can happen for two reasons:
(Most likely) It's usually that your device is trying to open the PDF file with the wrong sort of app or software. All of the downloads are PDF files and I recommend using the (free) Adobe Reader to open them. You may also just need to update your PDF reader to the latest version. Download or update Adobe Reader here.
This problem is much more common when trying to open a sewing pattern on your cell phone. Phones are just too small to be able to use sewing patterns really, and almost certainly won't print the pattern pieces to the correct scale. I recommend using a laptop computer for best downloading, opening and printing results.

(Less likely but it happens with large files or phones sometimes) The pattern download may have been interrupted and the file is incomplete. If this is the case it will most likely have a .bin extension rather than the .pdf on the end of the file name. Please try downloading the file again (you can do this at any time from your downloads page here), check it finishes properly and has .pdf at the end of the file name. Now it should open just fine.
It happens much more often than you'd think. You aren't alone. Again, cell phones aren't the best for this so if possible we recommend using a laptop computer for downloading and printing.
It's really difficult for us to advise you on where you might have saved the download. Look on your device for these sort of folders -> Files or Downloads or Saved Documents or Gallery. If that doesn't work, try searching for the document by name of the pattern i.e. 'Norfolk'.
If you still can't find it, try downloading on another device (laptops are usually easiest) and it might be easier to track it down there. (See above about how to download patterns if you need help.)
We've all been there and totally understand how frustrating this can be. Here are a few tips for you:
Check out this useful tutorial that will help you with printing issues and includes a video how-to. How to Print PDF Sewing Patterns – TO FOLLOW.
Usually, patterns will be in a PDF format. These can be opened in your browser but this can often be the cause of printing problems. Best to save the PDF file to your computer and open it with Adobe Reader, which is free.
If you have an older version of Adobe Reader, older than the pattern was created in, then that also might cause printing issues. You can download the current version here.
Check your print options in the preview window before printing. You should NOT select any scaling options, centering, or fit to page. Check that scale is at 100%. Preview the pattern in the window before printing. Does it look OK in the preview?
Many patterns will come with a test square that is a set size. Print that page first and check the measurement of the test square before wasting paper and ink printing the whole pattern if your settings are off.
If you are really stuck, you can usually email the file to a friend and see if they have more luck.
Or try printing at your local library or give the file to your stationery store and ask them to print at 100% scale. They can often print these files for you at very low cost.
Oh dear, that's on me if you can't understand the instructions for one of my patterns. Does the pattern come with a video? You might find it easier to skip to the appropriate place in the video if the written instructions are confusing for you.
Still stuck? Try the Facebook chat group for immediate help. Someone else in the group probably sewed up the same pattern and might be online right now to answer your question.
Still not sure? Drop me a line via the Contact Us page or email sewsimplebags[at]gmail.com. Please allow 24 hours for me to reply, I'm not always online and don't have mobile internet.
Most of us have bills to pay and need to earn a living or be rewarded in some way for our time. Pattern designers and sewing bloggers are no exception. Materials are extremely expensive here in the Cayman Islands and running a website isn't cheap. I do what I can to make sewing accessible to everyone and offer several items of free content by way of patterns, videos and tutorials. I'm very grateful to those who can help support the site.
If you have enjoyed any of my free content, downloaded a free pattern, watched a video with a really good tip that saved you time or sewing frustrations, then I have a TIP JAR here, where you can leave a little something for me to buy more fabric 🙂
I've got a resources and recommendations page with answers to all of these sorts of questions about sewing machines, fabric, tools and equipment and suppliers. Check it out here. Recommendations Page.
I've got a resources and recommendations page with answers to all of these sorts of questions about sewing machines, fabric, tools and equipment, and suppliers. Check it out here. Recommendations Page.
I live on Grand Cayman, the largest of the Cayman Islands. It's in the Caribbean fairly close to Cuba and Jamaica. I've lived here since I came to work as a Scuba Diving Instructor in 2007. The Cayman Islands are a British Overseas Protectorate, so it's got a lot of things in common with the UK (we drive on the left) but has the benefit of almost unstoppable sunshine.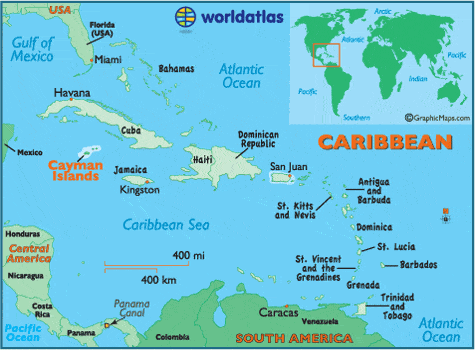 You've probably heard it mentioned on the TV. It makes us laugh that whenever someone has to hide their illegal money, the Cayman Islands is always mentioned. In real life, we aren't all millionaires and swimming on our ill-gotten piles of cash! Most people here aren't rich at all and with one of the highest costs of living in the world, it's often a difficult place to afford the basics in life.
We live on the East End of the island where it is far more rural and authentic. The 'town' and cruise ship port is far away on the other end of the island. We enjoy the peace and quiet, the deserted beaches and the empty roads. Chickens run freely all over the island so you'll often hear them crowing and clucking in the background on my videos.
Sadly we lost one of the small sewing shops on Grand Cayman in 2020 when the elderly owner retired. That one always had the best thread and zippers. However, the larger shop still remains and is always busy. It's improved hugely in the time I've lived on the island and is jam-packed with stock. It's not always the stock I need though so as much as I love the place and want to support local businesses, for my hardware, interfacing, thread and much of my fabric, I need to order in from overseas and get it delivered by ship to the island.
The local sewing shop has a full tailors workshop upstairs so the range of fabrics they carry caters really to that market. The fabrics are a mix of utility fabrics for making uniforms for hotel workers, really fancy fabrics for making stunning dresses for the rich people to attend galas, and some very bold African style prints. There is sometimes quite a good selection of knit fabrics for dresses and tops, but the prints are usually a bit fussy for my taste.
They don't sell sewing machines, their thread selection is, I am sad to say, utterly terrible, and there is a very small selection of zippers so that's why my zippers so often don't really match my fabrics! They have very few quilting cottons, but there is a small selection of solid colors which I can use for linings. If you are coming to Grand Cayman, pop in to Super Stitch and grab yourself a piece of souvenir fabrics from the Caribbean 🙂 There is always something interesting to find in there.
How wonderful! I do love to meet up and chat about sewing. Please do send me a message and we can try to meet up in town and perhaps visit the sewing store so you can take home a piece of fabric as a souvenir from Cayman. But please be aware that I live on the other end of the island at the farthest point away from the cruise ship dock, so it's not always possible for me to make the trip.
Still stuck? Try ->