Radley Clutch Bag easy sewing pattern
The Radley Clutch Bag is the ideal beginner sewing pattern. Just one pattern piece (plus a pocket), just two pieces of fabric. Easy to cut out and easy to sew. Yet easy doesn't mean you won't end up with a pretty and practical bag.
In fact, two bags because the Radley Clutch Bag sewing pattern has two sizes. I think both are perfect, not too big and not too small.
This lightweight and soft simple clutch bag is an evening classic with its curved asymmetrical flap design and magnetic snap closures. Sew one in a pretty print for a more casual look, a classic solid color like black or navy for more understated eletgance, or use a fancy fabric like embroidered silk and you can take this bag everywhere and anywhere.
Quilting is optional but cute! Sewers with more experience can use a contrast thread for topstitching or for quilting and really make the design pop.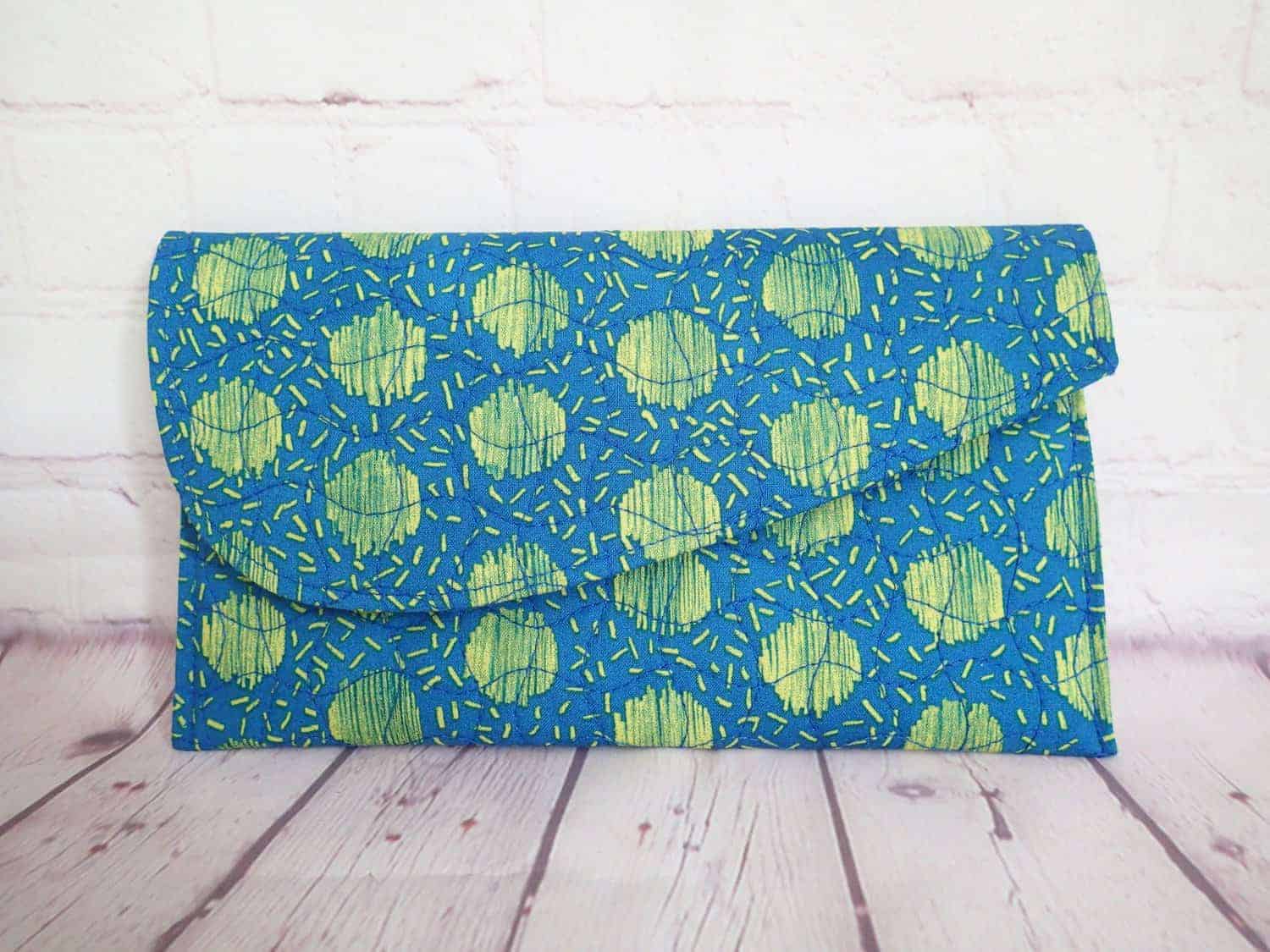 This beginner-friendly and easy to sew clutch bag set is Fat Quarter friendly, a quick project, very light on materials, and no zippers.
Use it as a simple clutch bag for an evening out. Even the smaller size is big enough to hold your phone, some cards or cash, and a lipstick and keys for date night. Or use it to keep things safe and organized inside a larger purse.
This is a great sew to sell pattern – quick and easy to sew, no fancy or expensive materials needed, and everyone can use one. Great gift for your girl friends.
Features of the Radley Clutch Bag Sewing Pattern
One main compartment and one interior slip pocket
Curved asymmetrical flap – can be reversed to either direction
Closes with a pair of magnetic snaps to keep things safe inside
Use a snap fastener, tuck lock, twist lock or Velcro if you prefer
2 sizes in the same pattern
Both sizes are big enough for your phone and evening essentials
Quick and easy to sew
Looks great with quilting (optional)
Just one pattern piece plus a pocket
Measurements in Inches and Centimetres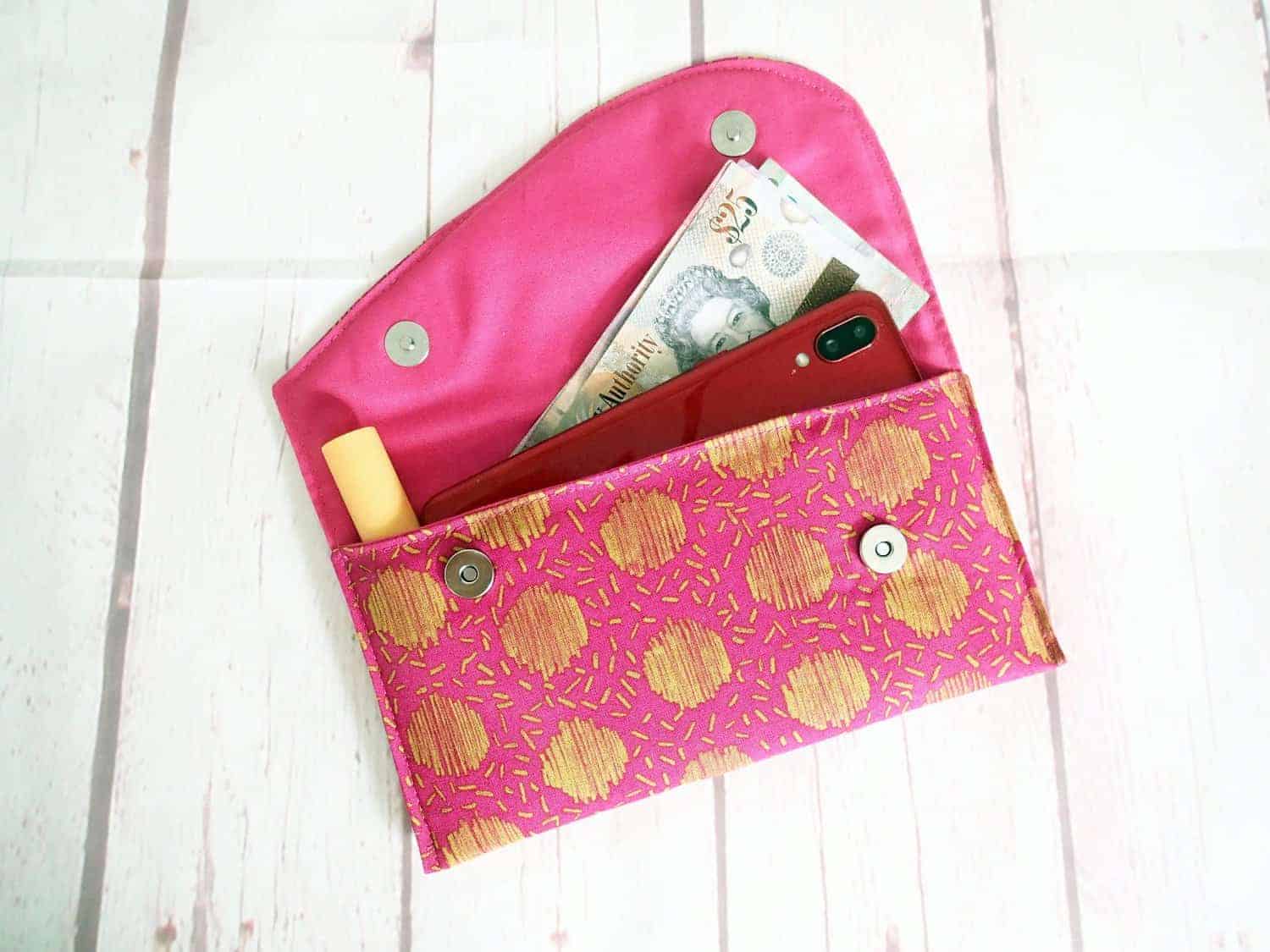 Finished measurements:
Small – 8 inches (20cm) wide by 4.5 inches (12cm) tall approx
Large – 9.5 inches (24cm) wide by 5.5 inches (14cm) tall approx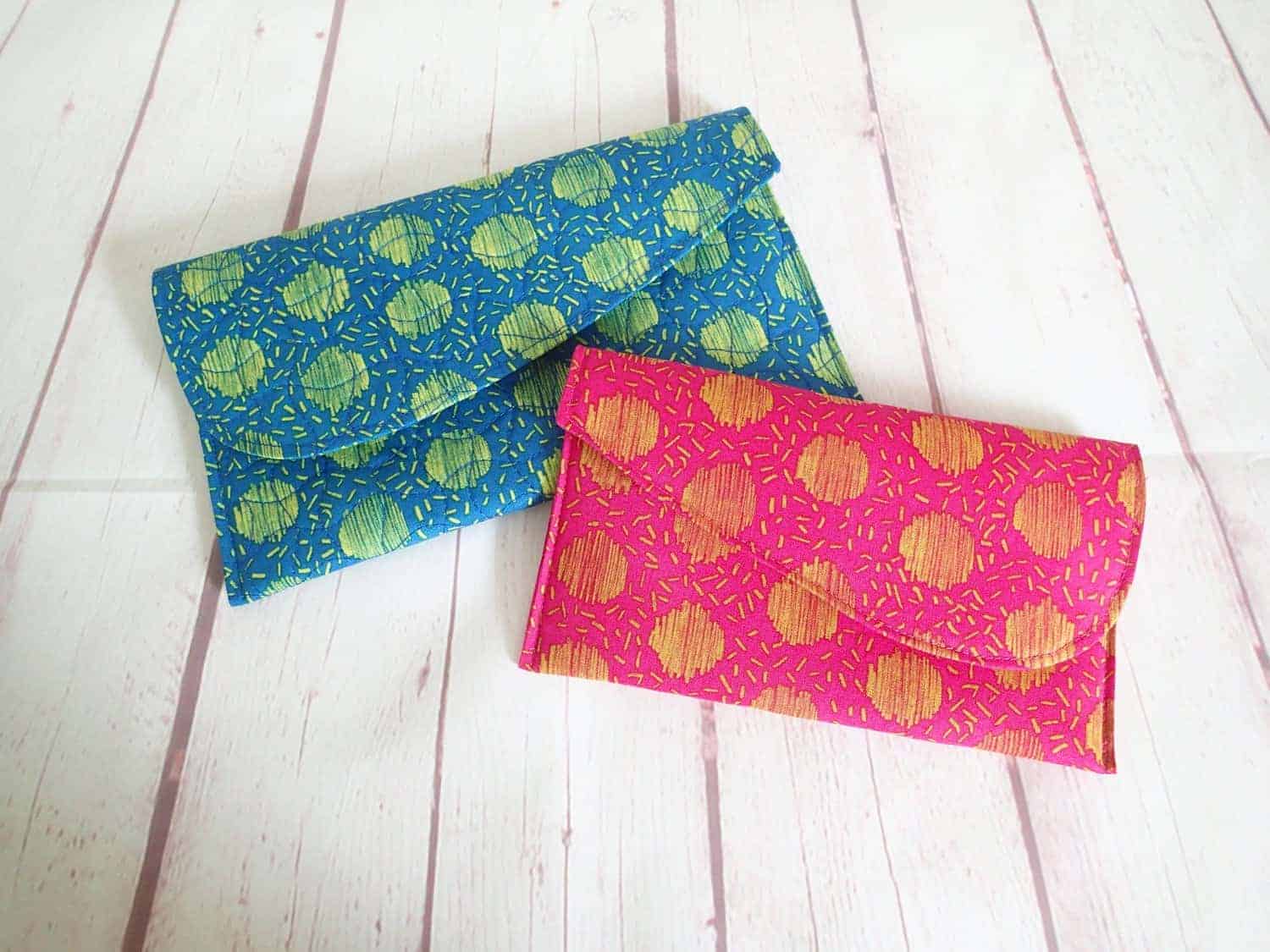 Skill level:
This is a beginner level sewing pattern. If you can sew a straight line with a sewing machine, with some careful sewing you can get a good result with this easy clutch bag sewing pattern. Skills you will learn – sewing a curve, installing a magnetic snap.
Recommended materials for the Radley Clutch Bag sewing pattern
This simple clutch can be sewn with any light to medium weight non-stretch fabrics. I recommend quilting weight cottons, but even old cotton bedsheets and pillow cases or old shirts can be cut up and used to sew these easy bags. Try lightweight home decor, denim, linen, cotton duck, broadcloth etc.
More experienced sewers can use fancy fabrics such as silk, satin or crepe de chine. These fabrics can be very floaty and slippery and are not easy to work with if you are a beginner, but can make gorgeous and luxurious bags that are ideal for evening bags.
I recommend non-directional prints for this clutch because it is folded so the print on the flap will be reversed compared to the front of the bag.
Lining -quilting weight cotton, satin.
Materials needed:
Fabric:
Outer – One Fat Quarter
Lining – One Fat Quarter
Woven fusible interfacing (such as ShapeFlex SF101) – none for the small, 1/3rd yard for the large
Pair of magnetic snaps
Matching thread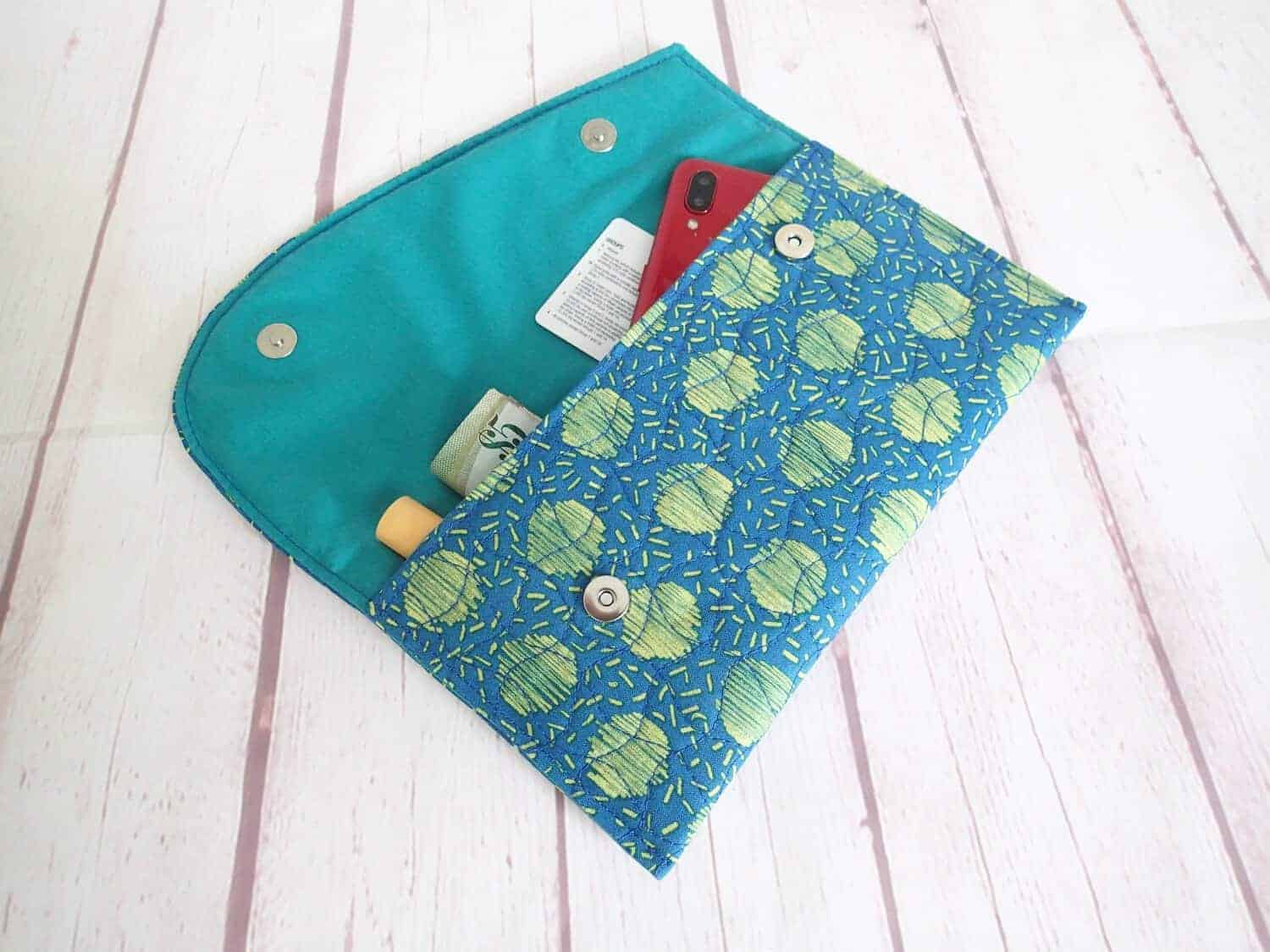 Grab this pattern stash essential now!
These two clutch bag sewing patterns are so versatile. Use them to carry your essentials for an evening out, or use them at home to keep cosmetics brushes clean and organized. Use as a pencil or pen case, store precious jewelry items, keep your spectacles or sunglasses from getting scratched in your main purse, and lots more uses too. You'll love the simplicity of the design, fabric cutting, and construction.
Great gifts for friends or family, a quick and easy sew when you just need to get something done today, and no expensive materials needed. And yes, you can 'sew to sell' these too if you have an Etsy store or sell at craft fairs.
Will you help me share by pinning one of these images to your sewing boards?