Comparison of three different woven interfacing products with video

One of the really valuable things to do when sewing bags is to become familiar with different interfacing and stabilizers, so you can make your own informed personal choices about which would work best when sewing a bag. I love to use fusible woven interfacing on almost all of my projects, well probably all of my projects, so here I am comparing different brands of fusible woven interfacing to see how they differ.
There is even a video so you can see for yourself how different they are, how all three look on their own, and how they behave on fabric.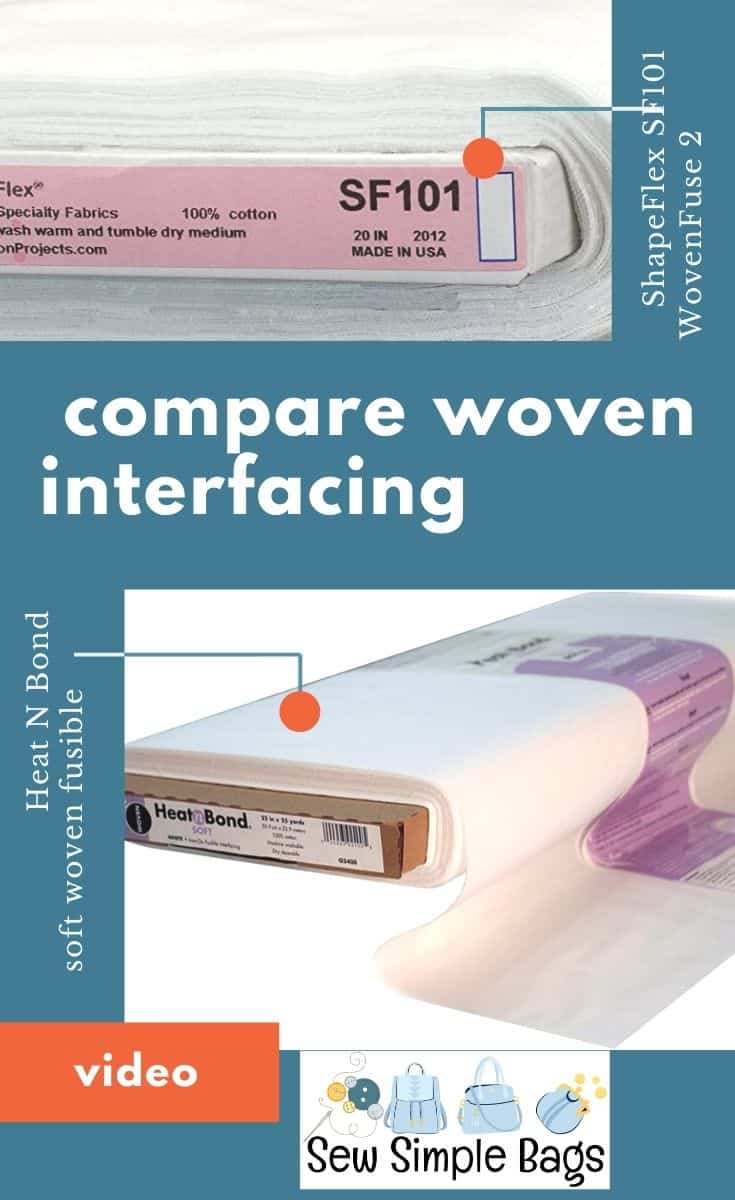 Woven interfacings covered in this article are:
Keep on scrolling down – there's a video where you can see the differences in these three types of woven interfacing.
Comparing the prices of the woven interfacing
Excluding any sales prices and coupons being available, I found that all three woven interfacing products came in at about $5 a yard. However that does not necessarily mean they are all the same value. The Shape-Flex is only 20 inches wide (so a yard gives you a piece 20 inches by 36 inches), the Thermoweb Soft Woven Fusible Q2400 is 22 inches wide, and the WovenFuse 2 is 45 inches wide.
So you get twice as much interfacing on a yard of WovenFuse 2 as you do when you buy a yard of Shape-Flex.
However, ShapeFlex can often be found on sale or bought with a good coupon, making it 40% or 50% off, and is widely available. Shop around to get the best prices and stock up because you'll be using these types of products frequently in bag making. Suggested suppliers below.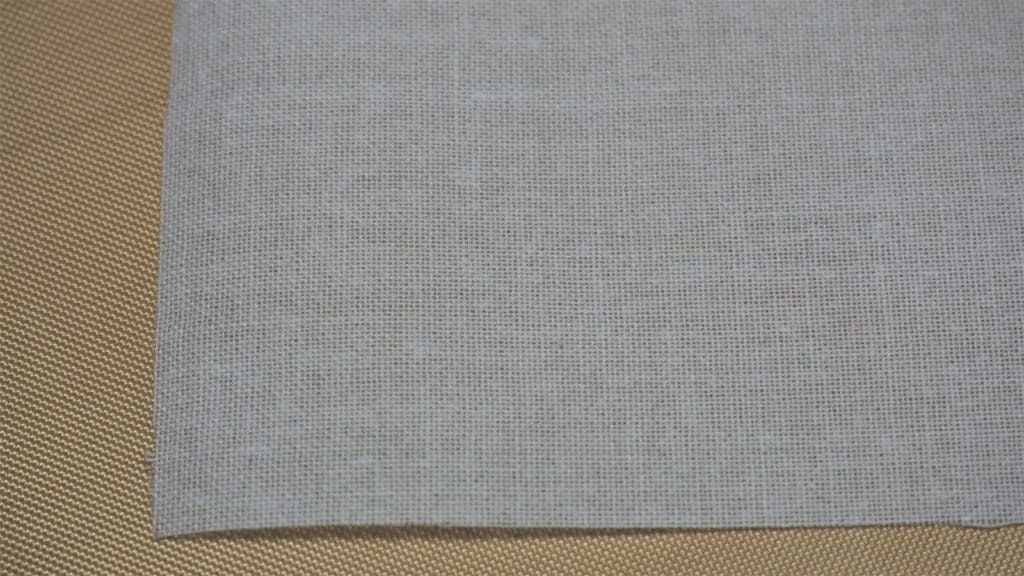 Where you can buy these woven interfacings
Pellon Shape-Flex SF 101 – Amazon / Fabric.com / Etsy / JoAnn Fabrics / Online Fabric Store / Walmart
Thermoweb Heat N Bond Soft Woven Fusible – Thermoweb site / Fabric.com / Etsy / Amazon
WovenFuse 2 – Got Interfacing I don't know of any other suppliers for this product. Let me know if you know of any alternatives.
What is a woven fusible interfacing?
A woven interfacing is like a second piece of fabric used to change the characteristics of the first piece of fabric you are working with. It is woven with threads at right angles to each other, just like lightweight quilting cotton. It may look similar to a lightweight cotton bedsheet, or a semi-sheer lightweight cotton dress fabric.
The woven fusible interfacing moves and drapes in the same way as your fabric. There is a heat activated glue on the reverse to allow the interfacing fabric to be 'fused' or glued to the wrong side of your working fabric. It's quick and easy to fuse, more so usually than non-woven interfacing, and gives less wrinkles and dimples.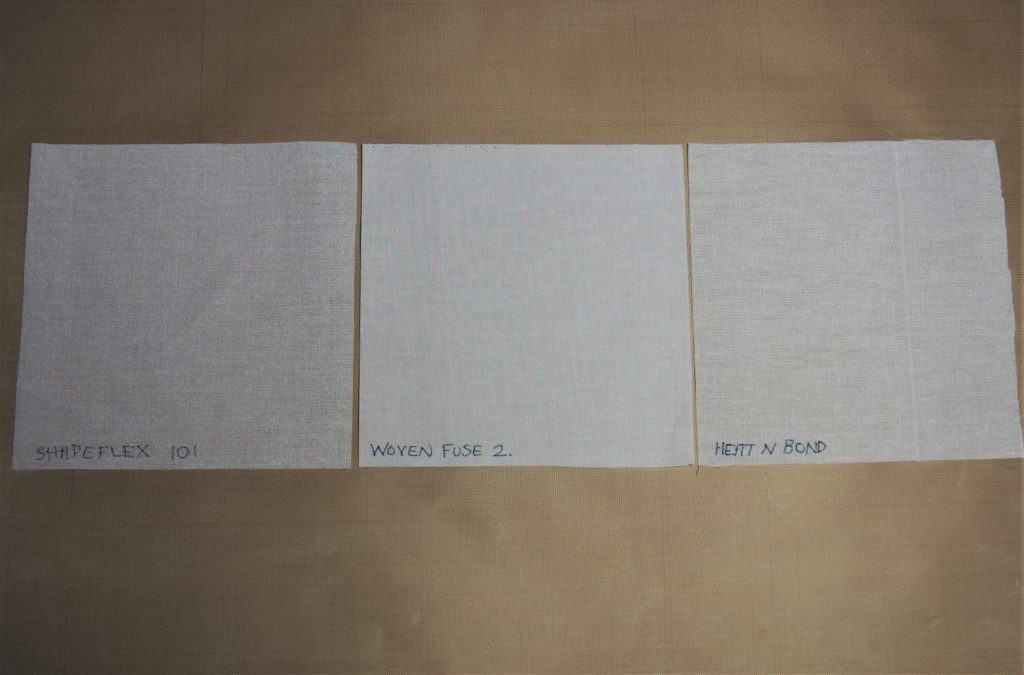 What's the difference between woven and non-woven interfacing?
A woven interfacing is more like the fabric you are working with for your project. It is soft and drapes like fabric. When fused, your fabric still feels like fabric and has a similar drape to fabric, but is now thicker and more stable.
A non-woven fusible is made from compressed fibres and is more like a paper or cardboard product. The very lightweight ones can still have a soft drape to them and can be lighter than the woven interfacings. The stiffer non-woven interfacings are much more papery and stiff than fabric, and can be prone to creasing, for example when turning a bag right side out. However there is a wider range of non-woven interfacings available and a typical bag sewing project may include a mix of both woven and non-woven interfacings as each product has different properties, characteristics and uses.
See the 3 different woven interfacings in action and how they compare in this video
Comparing ShapeFlex, WovenFuse and Soft Woven Interfacing
I've copied across from the various websites to tell you more about each of these woven interfacings:
Pellon Shape-Flex SF101 – Pellon SF101 Shape-Flex is an all purpose, woven, fusible interfacing. It provides crisp support for collars, cuffs, yokes, pockets, facings, and other detail areas of a garment. It can also add body and permanent stability when used as a backing for needlework and punch embroidery. Shape-Flex is intended for light to medium woven and knit fabrics, including oxford cloth, chambray, gingham, madras, tattersall, pincord, flannel, and polyester/cotton blends.
Thermoweb Soft Woven Fusible Interfacing – HeatnBond Soft Woven Fusible Interfacing is used for light weight fabrics with delicate flow. Fabrics such as flowy silks, lightweight linens and light woven cottons coordinate nicely with this interfacing. It's useful for collars, buttons, cuffs, plackets and seams. Soft interfacing is also a nice backing for punch needle embroidery and for stabilizing quilting blocks.
WovenFuse 2 – WovenFuse is a woven, cotton, interfacing. It stabilizes your fabrics and gives a little structure with super drape. It is recommended that you apply it first before any other interfacing. It will help prevent wrinkling/dimpling non-wovens can cause if not covered with a woven first. It's made of cloth, therefore keeps a drape like cloth, whereas non-wovens are actually paper and give a paper drape. Heavier cotton woven interfacing, complete glue coverage, fast fusing, gives little more structure than original WovenFuse.
Why use a fusible interfacing when sewing bags?
A fusible interfacing stays in one place and does not shift. Much easier to work with than a non-fusible which has to be sewn into the fabric in the seam allowance.
It stabilizes the fabric and make it easier to work with.
It makes the fabric thicker or stiffer, to varying degrees depending on which product you pick. The video above gives a visual example of how different woven interfacing brands can give you different results when fused to your fabric.