Canterbury Zipper Pouch sewing pattern in 2 sizes with video
I've been wanting to make this style of flat zipper pouch for such a long time, but it's taken me a while to get this sewing pattern just right. The first time I tried to create what I had in my mind, it was so complicated to sew and so fiddly, that I almost gave up. But after several revisions and a different construction method, I eventually made it a lot easier to sew and I think you will enjoy it.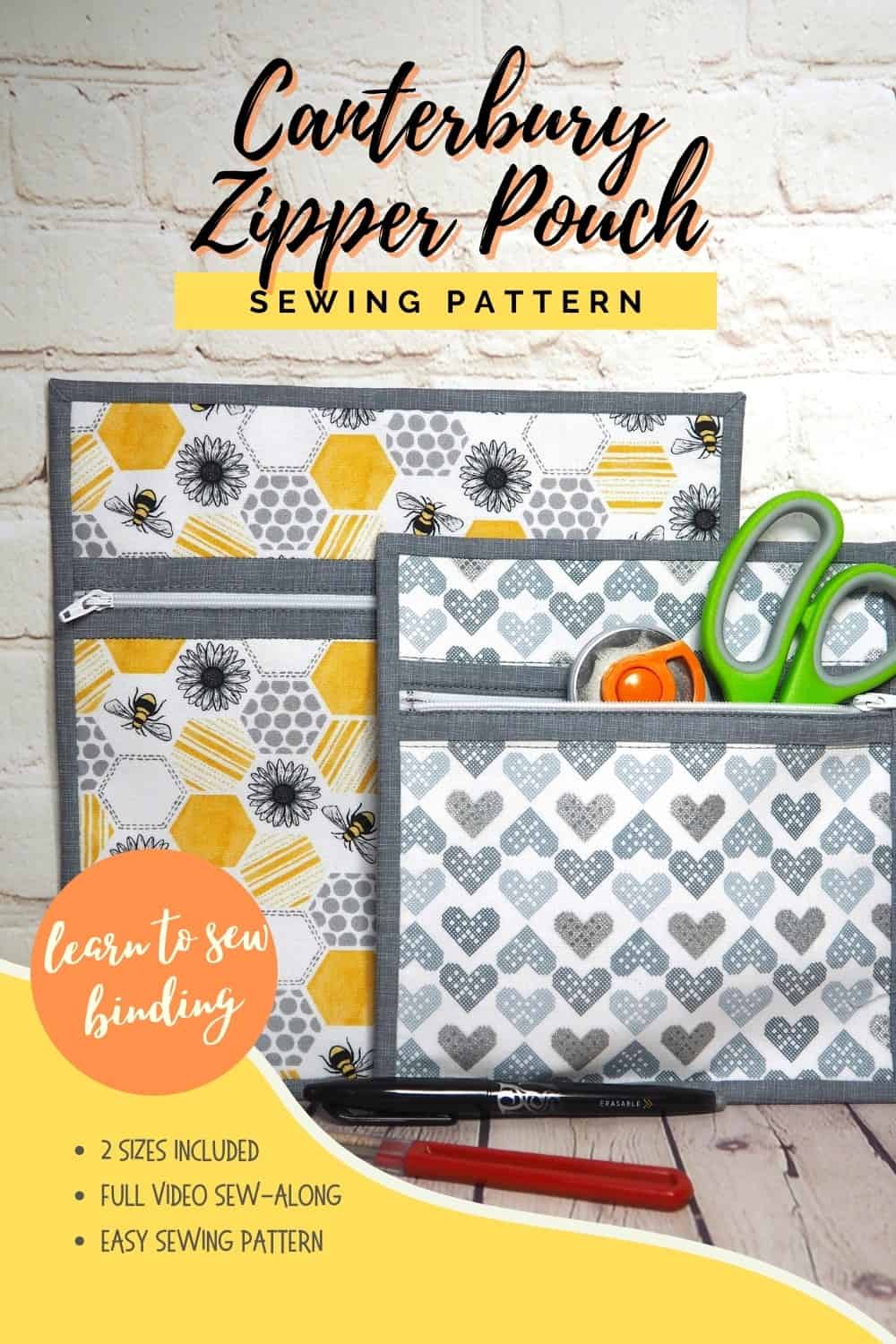 I admit to being a bit of a neat-freak. I love order and symmetry so the look of this neat pouch appeals to that side of me. It's flat, (almost) square, even, neat and orderly. The neat trimming bands on the zipper echo the narrow binding around the edges. Once I'd made all my construction revisions, it was actually much faster to sew than I thought too.
Features of the Canterbury Zipper Pouch pattern
* Feature binding on the zipper
* Bound edges
* Flat construction, no turning
* 2 sizes in the same pattern
* There is a full-length video tutorial upgrade
* Printless pattern – no printed templates needed
Take a quick preview of the Canterbury Zipper Pouch sewing pattern and video class
Skill level: Confident beginner and above. Should be able to sew an accurate seam allowance and be confident sewing a neat straight line.
Finished sizes (approx)
Large – 10 inches (25cm)
Small – 8 inches (20cm)
This pattern is easily scalable so you could make this easy zipper pouch in any size you need for your storage or project needs.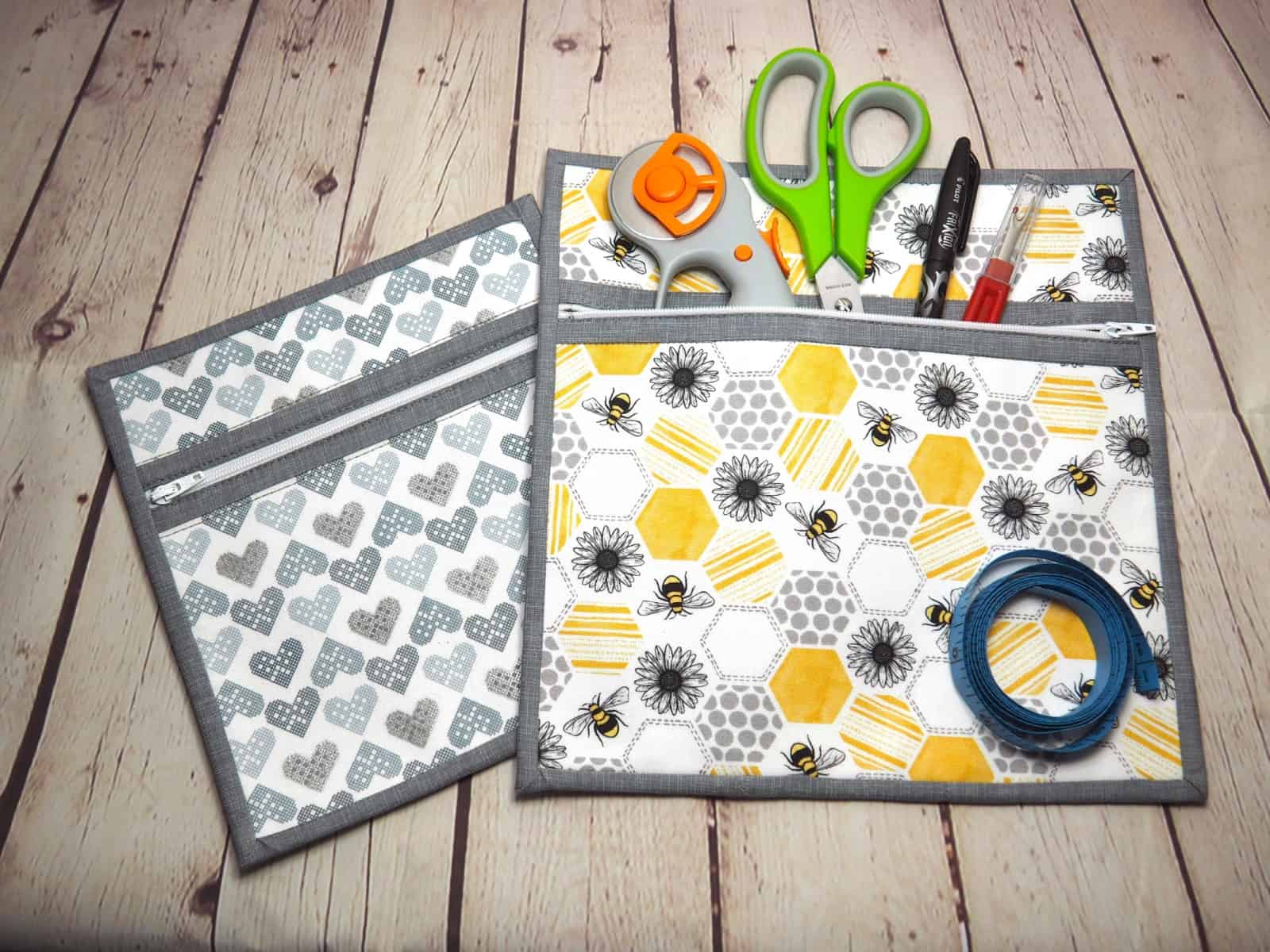 What skills are covered in this video class:
Understanding the cutting chart
Tips for sewing a 1/4 inch seam
Sewing a trimmed zipper
Complete step by step assembly of the bag
Truing the pieces
How to sew binding to cover a raw edge
How to turn corners when sewing binding
Three different ways to finish the back of the binding
Packed full of advice the whole way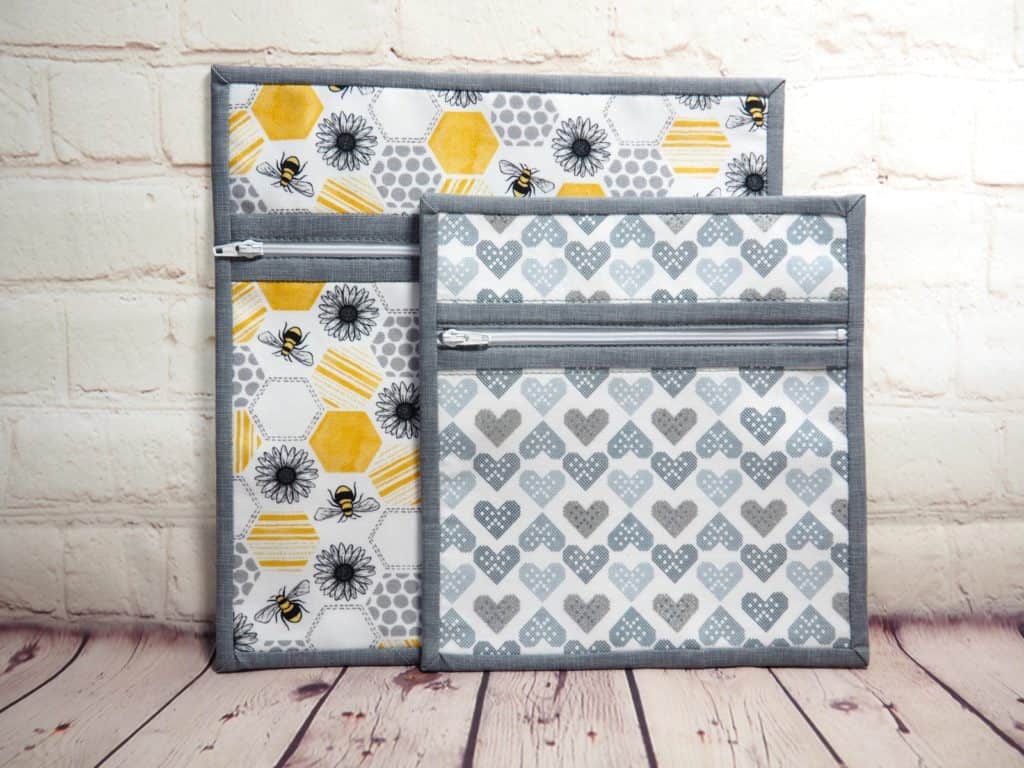 Wanna give this Zipper Pouch sewing pattern a try?
This pattern can be bought as a written instruction PDF with step by step photos, or you can also upgrade to the full sew-along video. If you are a more experienced sewer, then you might be comfortable with just the written instructions. Click the button below to make your choice.
The testers give this pattern the thumbs up!
This pattern has been thoroughly tested to ensure accuracy, clarity and completeness. The team of careful pattern testers have put this pattern through its paces and created some pretty bags I would love to share with you.
Pattern tester links:
Laura – https://www.facebook.com/tahandbags/
Debbie – https://www.facebook.com/makeitsewcrafty/
Laurrie – https://www.instagram.com/by_annielaurriel/
Please help me share this pattern using the images below.