Malvern Zipper Pouch sewing pattern, classic zipper bag to sew in 4 sizes + video
Anyone need to learn how to sew a zipper bag? Then I have the perfect easy zipper pouch pattern and video class for you. Introducing the Malvern Zipper Pouch. Malvern is a set of 4 different sized zipper bags with an easy-sew construction method.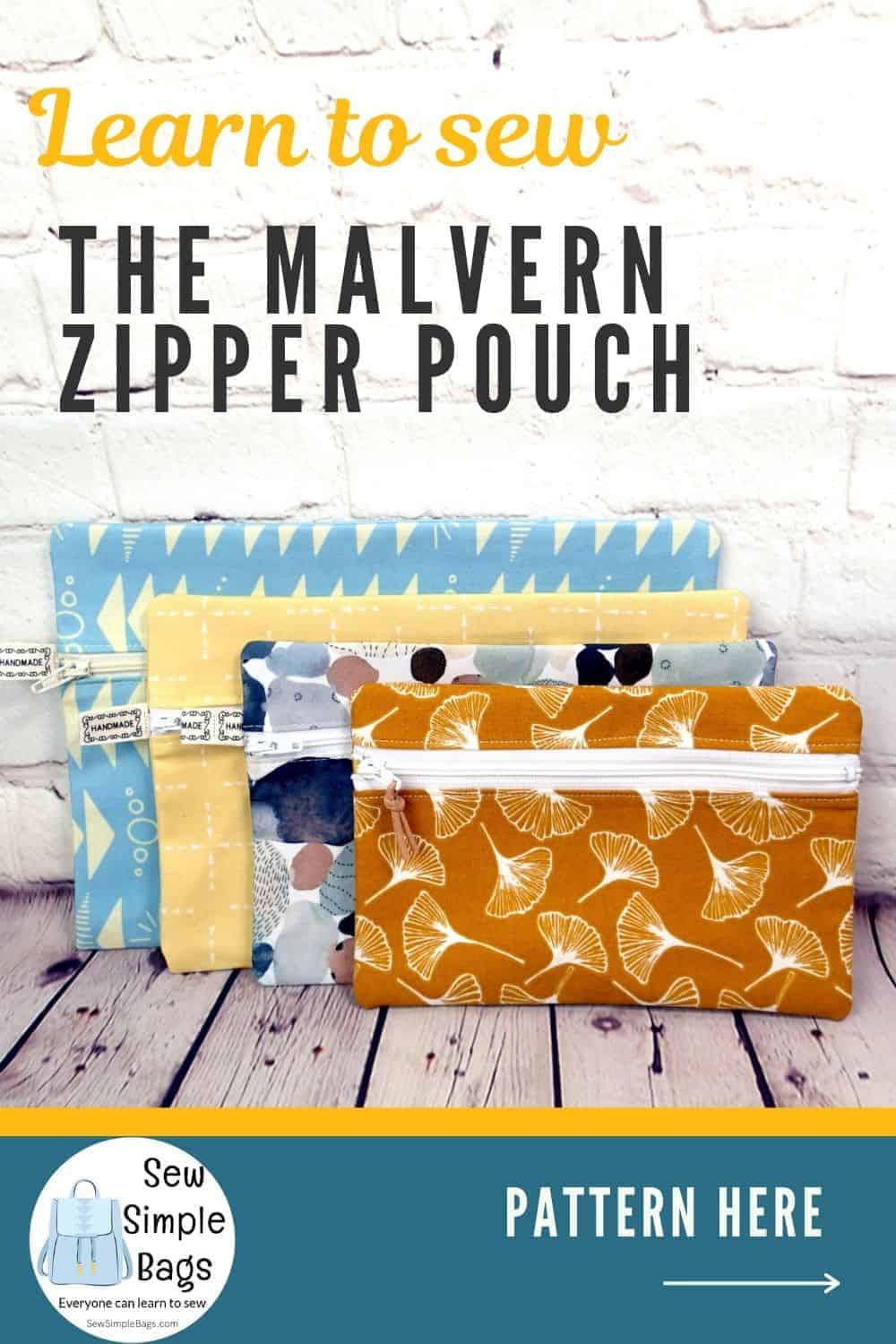 The Malvern Zipper Pouch is a simple sew, doesn't need many materials and will be your go-to zipper bag to sew. Use it as a phone pouch, a clutch bag, a pencil and pen case, or a cosmetics bag. There are 4 sizes of zipper bag in this one pattern so there will always be one that exactly meets your needs. Need it even larger – no problem. The pattern is easy to scale up, just use a longer zip and add a little extra to the width and height measurements when you cut. Make it square, rectangular, long and thin – it's so easy to customise.
Want something soft and padded? That works too. You can add fusible fleece as an option on top of the interfacing for the larger sizes.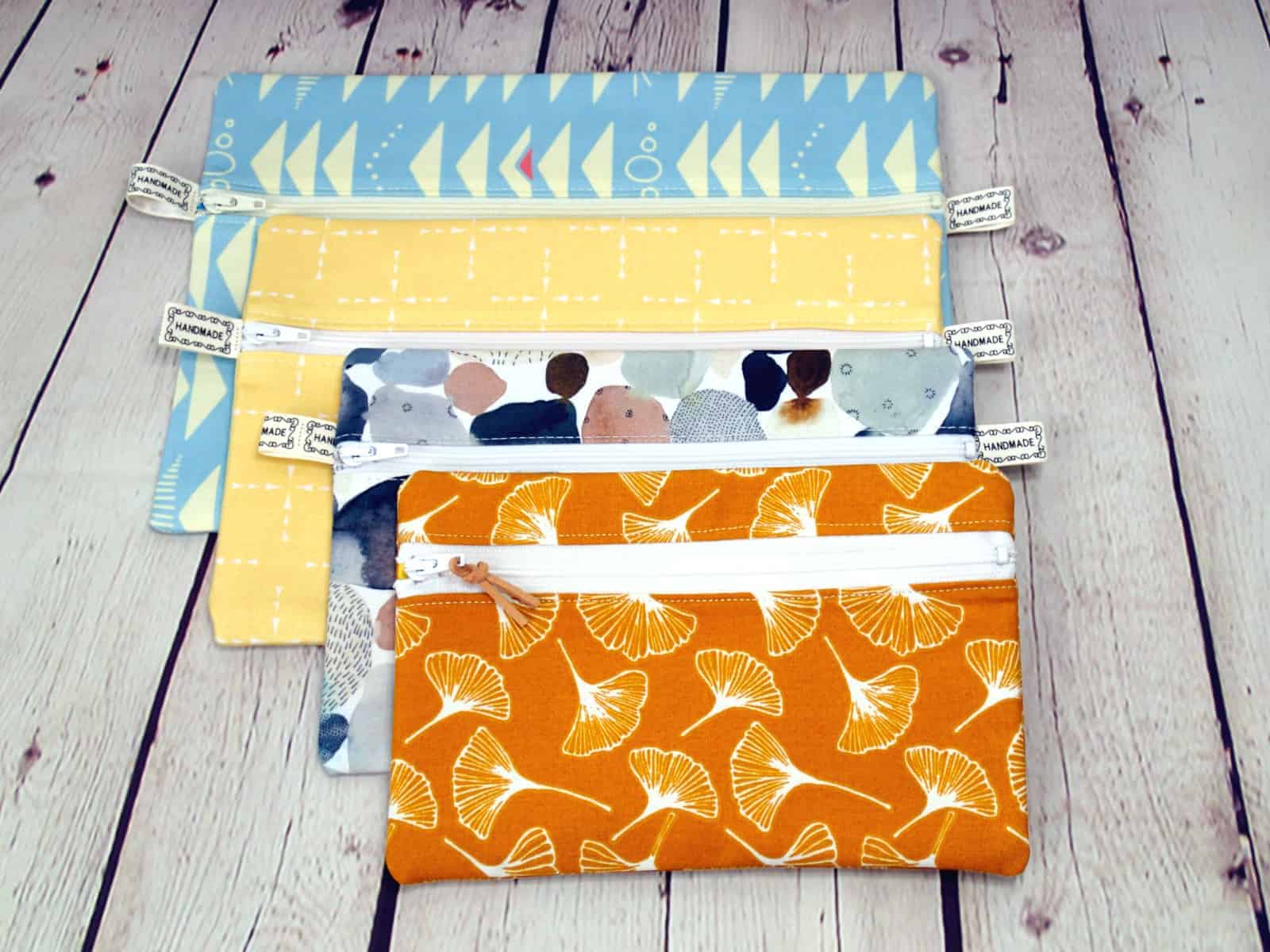 Features of the Malvern Zipper Pouch:
4 sizes included in the same pattern
Easy construction method
The instructions come as a PDF download and include step by step written instructions with photos
There is a full-length video tutorial upgrade
You can add small ribbon tabs at the end of your zipper (optional)
Let's take a look at the Malvern Zipper Pouch sewing pattern and video class
Finished sizes (approx)
Extra large – 10.25 x 6.75 inches (26cm x 17cm)
Large – 9.25 x 6 inches (23cm x 15cm)
Medium – 8.25 x 5.25 inches (21cm x 13cm)
Small – 7.25 x 4.75 inches (18cm x 12cm)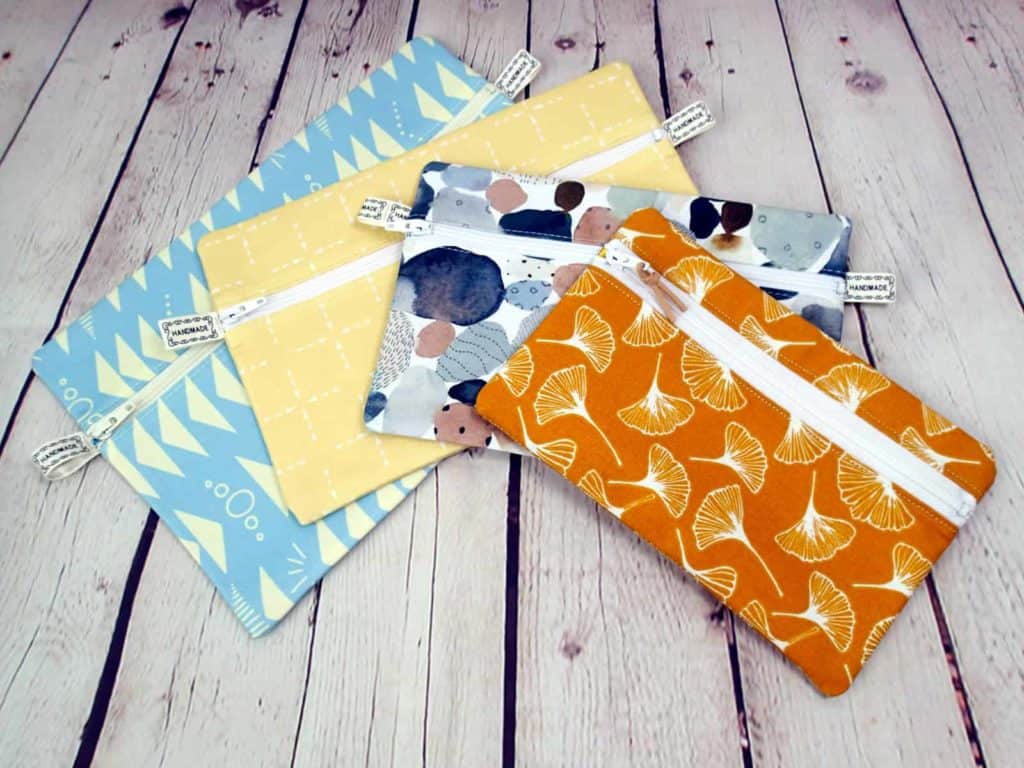 What's covered in the video class?
You can upgrade the written step by step sewing pattern to also include the full-length video tutorial.
The sewing video is perfect for beginners and those who prefer a visual explanation. I take it really slow and go through everything that you would need to know. I assume that you already understand the basics of sewing and how to use your sewing machine, but everything else is covered in detail so you won't put a stitch wrong and will get the perfect result for your Malvern Zipper Pouch pattern.
The video tutorial (available only with the pattern) goes nice and slow, and covers:
* Which pattern pieces to print and how to assemble the pattern – super easy for this one
*Several ways to use the printed pattern or the cutting chart to cut your fabric accurately
* Tips for fusible interfacing
* Tips for how to sew the perfect straight zipper including basting options
* How to sew the zipper into the front of the bag
* Tips for good-looking topstitching
* Truing the pattern
* Complete step by step for assembly of the bag
* Tips for how to get a nice finish
* Packed full of advice the whole way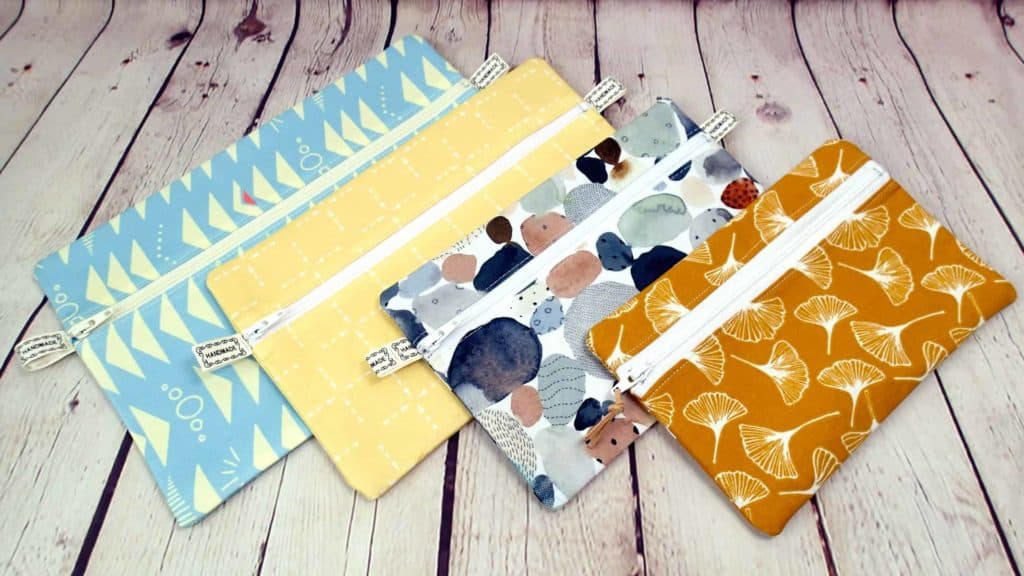 Wanna give this Zipper Pouch sewing pattern a try?
This pattern can be bought as a written instruction PDF with step by step photos, or you can also upgrade to the full sew-along video. If you are a more experienced sewer, then you might be comfortable with just the written instructions. Click the button below to make your choice.
The testers give this pattern the thumbs up!
This pattern has been thoroughly tested to ensure accuracy, clarity and completeness. The team to fastidious pattern testers have put this pattern through its paces and created some pretty bags I would love to share with you.
Pattern tester links:
Laura – https://www.facebook.com/tahandbags/
Manda – www.instagram.com/atelierfiberarts
Debbie – https://www.facebook.com/makeitsewcrafty/
Can you help me share?