Oxford Purse, an easy beginners purse sewing pattern with video
Check out my new purse! The Oxford Purse is a great everyday shoulder bag that even a sewing beginner can easily sew. It's lightweight, doesn't need any difficult to find materials or hardware, and is just the right size. She'll easily carry your wallet, phone, keys and more but her lightweight design means you won't be weighed down.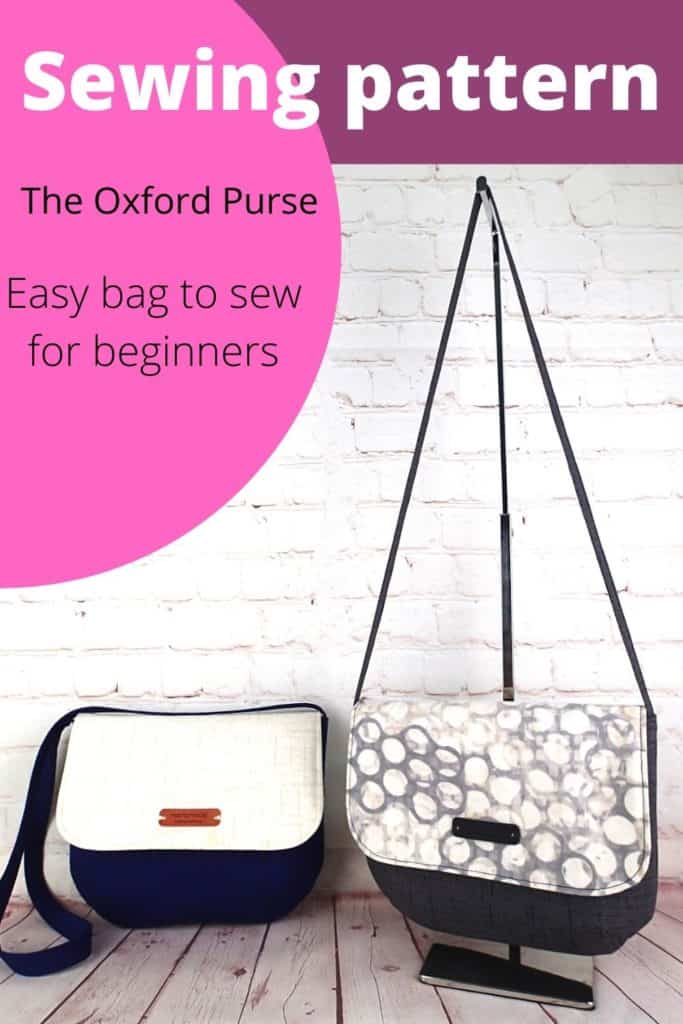 I love my new Oxford, well, my two Oxfords. This purse is light yet holds it's shape nicely. Talking about the shape, I love her slender curves! Oxford has:
darts front and back to give shape and volume
a curved flap that closes with a magnetic snap
a fixed length strap – choose your own length for a bag that fits on your shoulder, sits at the waist or the hip, or you can carry crossbody
a simple slip pocket on the lining (add two if you like)
an easy to sew design with only three simple pattern pieces needed – the body of the bag, the flap and the pocket
an easy to print and assemble pattern
step by step photo instructions
an optional full-length sew-along video tutorial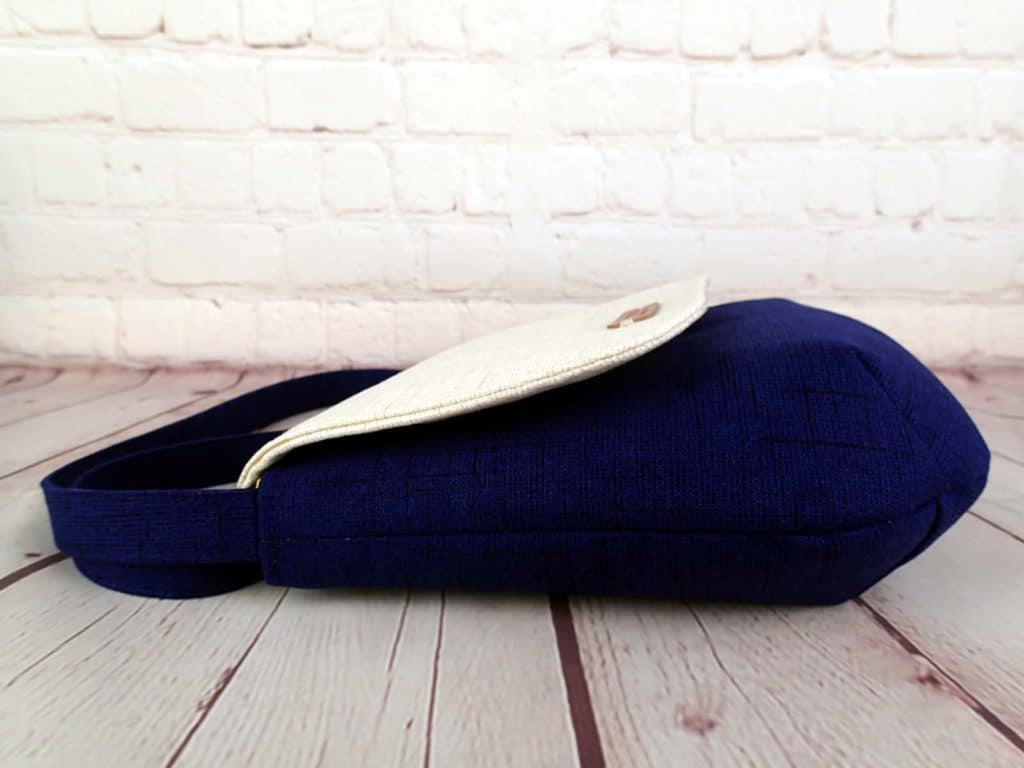 Take a quick preview of the Oxford Purse sewing pattern and video class
Skill level: Suitable for beginners. The photo step by step instructions are supported by additional articles on the blog if you need further explanation such as for sewing darts or installing the magnetic snap. The full video sew-along is ideal for beginners or visual learners.
Finished size (approx)
One size – 9.5" wide x 8" tall x 2.5" deep (24cm wide x 20cm tall x 6cm deep), handle drop 16" (40cm)
Want to make this purse a little bigger or a little smaller? No problem, it's really easy to do by scaling the pattern when you print it. Learn how to make any sewing pattern bigger or smaller here.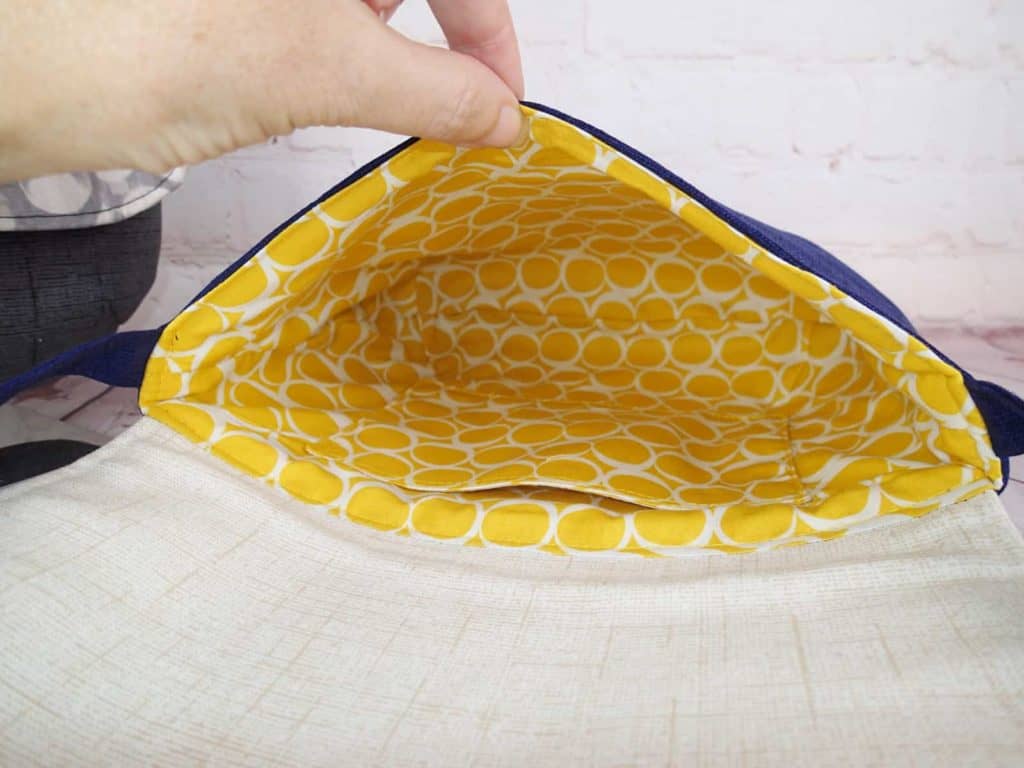 Materials needed to sew the Oxford Purse: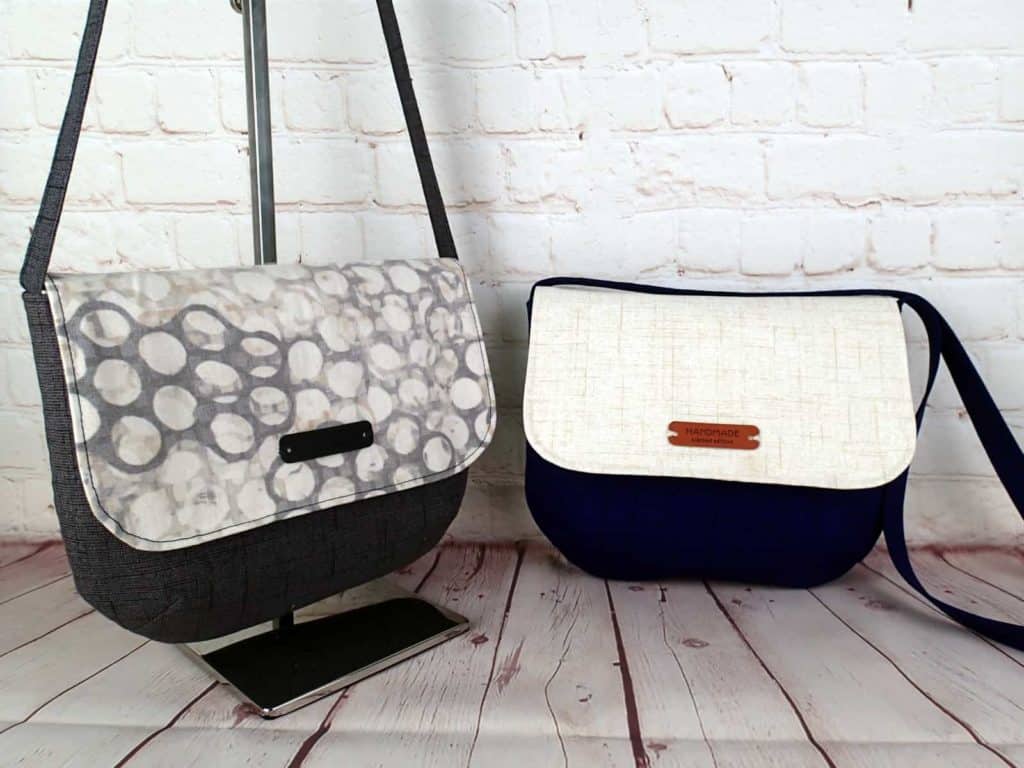 What is covered in the sew-along video?
The full-length 1 hour 20 minutes video covers each step of sewing the bag from start to finish including lots of tips for:
how to print and assemble the pattern and use it to cut your fabric
how to sew and press the darts
how to reduce the bulk in seams by nesting darts
how to install the magnetic snap
tips for topstitching around curves so your flap will look fabulous
Wanna give this easy purse sewing pattern a try?
This pattern can be bought as a written instruction PDF with step by step photos, or you can also upgrade to the full sew-along video. If you are a more experienced sewer, then you might be comfortable with just the written instructions. Click the button below to make your choice.
The testers give this pattern the thumbs up!
This pattern has been thoroughly tested to ensure accuracy, clarity and completeness. The team of careful pattern testers have put this pattern through its paces and created some pretty bags I would love to share with you.
Pattern tester links:
Debbie – https://www.facebook.com/makeitsewcrafty/
Laura – https://www.facebook.com/tahandbags/
Laurrie – https://www.instagram.com/by_annielaurriel/
Please help me share this pattern using the images below.